Jonathan Franzen Blames Amazon Founder for Literary Decline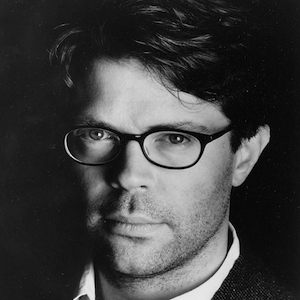 Jonathan Franzen is not a happy camper.
The American novelist, who has won numerous awards for his works, believes that literary culture is on the decline. The culprit behind this? Online giant Amazon, according to Franzen.
The Guardian reports that Franzen has criticized Amazon founder Jeff Bezos for "decimating literary culture" by creating a retailer-publisher business model that favors "yakkers and tweeters and braggers." Franzen even compared Bezos to "one of the four horsemen of the apocalypse."
"In my own little corner of the world, which is to say American fiction, Jeff Bezos of Amazon may not be the antichrist, but he surely looks like one of the four horsemen," Franzen said in a statement for the Guardian Review.
Frazen claimed that the company's business model makes readers "dependent on Amazon reviews in choosing books" and forced authors to become "responsible for their own promotion."
This, he claimed, has made it more difficult for what he considers serious writers to succeed in the publishing industry.
"What happens to the people who became writers because yakking and tweeting and bragging felt to them like intolerably shallow forms of social engagement," he said to Guardian Review. "What happens to the people who want to communicate in depth…[whose] literary reputations were more than a matter of self-promotional decibel levels?"
The writer claimed that, if the Amazon business model continued in its current direction, it would cause writers to become "the kind of prospectless workers whom its contractors employ in its warehouses, laboring harder for less and less."
These criticisms come weeks before Frazen's latest book The Kraus Project is due out on Oct. 1 via Harper Collins.
Got news tips for Paste? Email news@pastemagazine.com.
Others Tagged With