King Khan & The Shrines: Idle No More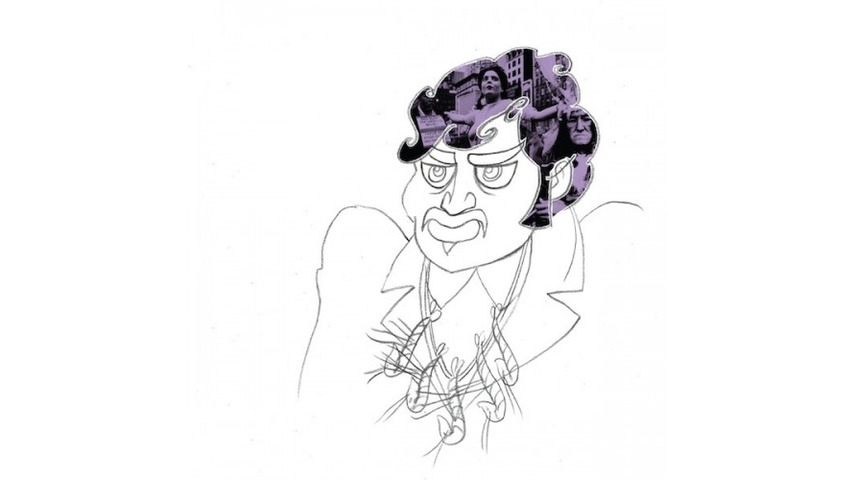 It doesn't feel like six years have passed since King Khan's last full-length, What Is?!. And in that time, not much has changed. At times, Khan's Idle No More packs similar energy, funk and backyard debauchery vibes. It's heavy on horns, soulful grooves and fuzzed-out guitar. It's aural hot sauce, and I wonder where the hell this was earlier in the summer.
Other times, it fades to watered-down sweet tea.
It's occasionally tender, too. "Darkness" showcases singer Arish Ahmad Khan's sizzling, sooty vocals. Gunsmoke guitar hovers over ivory ripples. The track shines a light on Khan's mental waves, marinating in the sinful stuff floating in all our bodies. It's a creeper, slinking in halfway through the album. The soft break is a welcome one, carrying into the sticky, red vinyl booth that is "Pray for Lil." Keg-tosser "Better Luck Next Time" makes psych-garage sound pretty and taunting.
The middle of Idle proves strongest, sandwiched between meh-to-almost obnoxious tracks (save the brain-sticky "I Got Made" and bummer lullaby "Of Madness I Dream"). "Bite My Tongue" stresses me out, swinging around like a cracked-out remnant from last night's rager. The horns grow strangely hyper, punching your head each time Khan drawls the chorus. "Bad Boy" aims for cute with male-female vocal blending, but falls short in grating kitsch territory.
Ultimately Idle holds a handful of jewels in its bag of parking lot gravel. It's far from terrible, but it's equidistant from that and "worth a dozen more spins." However, given Khan's legendary stage presence, who knows? Let's hope this album pulls off a live show better than its stereo one.
Others Tagged With