Richard Buckner: Surrounded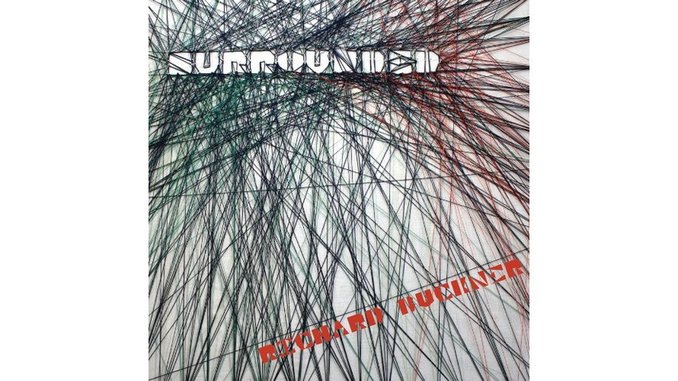 Circular acoustic guitar notes shower down as Richard Buckner's voice, a tad quavering and common enough to seem to sing for us all, rises from the melody on "Surrounded." A Simon & Garfunkel-esque bit of vulnerability that suggests his torn and battered heart is still on his sleeve, the recording's opener makes angst a most alluring commodity.
Buckner, with his avant alt-country that's long on sonic landscapes and abstractions, continues that path less taken, yet somehow he leans closer to the organic and vital. With a loose right wrist, the acoustic guitar brings a warm woodiness to juxtapose the more progressive electronic autoharp that exudes an otherworldliness.
From the post-modern folksiness of the opener, Surrounded descends into a tinny nervousness, with pecking rhythms and a tilted chord progression strumming towards "When You Tell Me How It Is." All ardor and agony with New Orleans funeral horns, flamenco-feeling gut string guitar and a swirling string section, it'll leave listeners agitated. Mirroring that herky-jerkiness of the faithless paramour, it captures the tortured love that won't abide.
Shape-shifting has always been Buckner's strong suit, simmering beneath the dense emotional layers he weaves lyrically. There's a cheeriness to "Go," as his gravelly vocal floats over a track of bright beats and midway confection melody, while "Foundation" strides through the survivor's march as shafts of electronica curl up from the track like steam. There's a high-plains drama to "Cut" that flares against its techno-percolated beats, and the swervy "Mood" is as unworldly as it is predictably haunted.
With Buckner having spent time exploring prose writing, Surrounded is a conflation of the two forms. Integrating sections of his writing into the lyrics and the packaging (printed in red), the bleed-through between disciplines is evident. Capturing the woozy uncertainty of insomnia, Buckner's existential malaise sows an evocative field of dreams.
That ability to drift, almost weightless, allows Buckner to sound like forebears. "Beautiful Question" suggests an earthier Graham Nash, while "Lean To" favors a less pungent Stephen Stills—and it's that waft of familiarity that allows the obscure lyrics and drifting melodies to settle on the conscious in intimate ways.
It all comes home on the folkie/songwriterly "Portrait," straightforward and punctuated with three-part harmony singing. It's not that it's unadorned, but its bareness demonstrates Buckner's skill at simplicity.
Cipher, mystic, poet, channeler—what's beneath the unusually serene surface elevates Buckner from the realm of mere dysthymia with a melodic undertow. It is a beautiful sleeplessness captured in Surrounded; in those channels and eddies, fans of his musical landscapes can drift for hours.
Others Tagged With