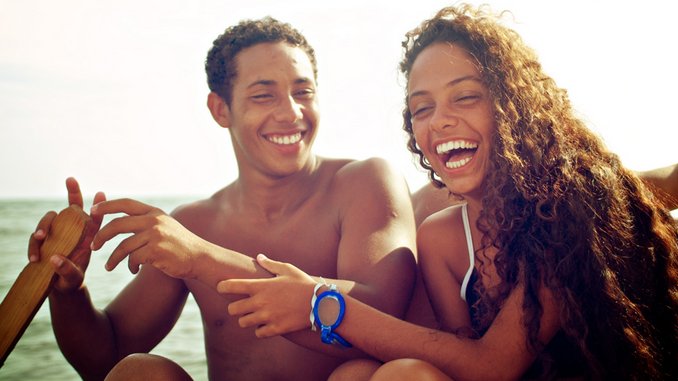 In terms of subject matter, the tribulations and perils of the illegal immigrant have proven well-trodden territory in the Latino cinema scene, from the 1983 classic El Norte to 2009's powerful Sin Nombre.
Where Una Noche, the debut feature from writer/director Lucy Mulloy, differentiates itself is in how the film eschews the subgenre's occasionally didactic sentiments in favor of a smaller, personalized narrative about a trio of meandering characters and their dreams. While the final product is not without its instances of social commentary—Mulloy makes a point of juxtaposing the main character's poverty-stricken lives against images of well-to-do, jet-sking tourists—the story as a whole stands more as a sun-bleached coming-of-age story than a treatise on Cuban society.
Raúl (Dariel Arrechaga) is feeling trapped by his life in Havana. Afflicted with a "nervous desperation," he longs to escape his dead-end job and defect to the glitzy world of Miami, where he believes his long-lost father resides. In achieving his goal, Raúl enlists the help of his friend and work colleague, Elio (Núñez Florián), whose feelings for Raúl may very well extend beyond mere friendship.
After an unfortunate misunderstanding leads to a tourist being maimed in his house, Raúl's determination to escape Havana reaches a fever pitch. Now wanted by the police, he alerts Elio and the two undergo a frantic search for the final items needed to trek across the Florida Strait in their makeshift raft. For Elio, however, departing with Raúl means leaving behind his family—most notably his twin sister, Lila (Anailín de la Rúa de la Torre), who also provides the film's narration.
Una Noche divides itself into two distinctive parts. The first presents a clear-eyed vision of the characters' daily lives and interactions, with Mulloy and cinematographer Trevor Forrest highlighting the city's bustling, yet claustrophobic feel. An NYU graduate who spent time under the tutelage of filmmaker Spike Lee, Mulloy demonstrates the kind of keen ear for dialogue and detail-oriented mindset that defined Lee's early projects.
The latter portion of the film then shifts into a gripping, tense thriller in the vein of 2003's survival drama Open Water. To Mulloy's credit, the transition never feels forced, as this segment serves as a logical extension of the characters' escalating internal conflicts.
Augmenting the film's evocative visuals are the phenomenal performances courtesy of its three leads, all of whom are first time, non-professional actors. Javier Nuñez Florian and Anailin de la Rua de la Torre display pitch-perfect chemistry as the film's loving, yet combative brother and sister. (It's worth noting that both actors made news when they defected from Cuba prior to the film's premiere at the Tribeca Film Festival.) Particularly impressive, however, is Arrechaga, who demonstrates the ability to switch between suave charmer and vulnerable desperado at a moment's notice.
If Mulloy and company misstep at any point, it is in an over-reliance on Lila's ongoing narration. While the text itself is beautifully written, and de la Torre intones it with a sufficiently wistful cadence, some segments come across as either needless tangents or reiterations of information that the audience has already heard or seen. Likewise, while Raúl and Elio's plotline escalates in tension, the cutbacks to Lila's parallel story, including one portion where she handles a pair of bullies, can't help but feel like a major bump in the film's driving momentum.
Rough edges aside, Una Noche makes for an assured, first go-round for its young writer/director. As visually vibrant as its Havana setting, the film captures the look and feel of its character's bleak lives without ever once lapsing into exploitative poverty porn. It's a dynamite demonstration of Mulloy's talents as a filmmaker and prime incentive to seek out any of her future projects.
Director: Lucy Mulloy
Writer: Lucy Mulloy
Starring: Dariel Arrechaga, Anailín de la Rúa de la Torre, Javier Núñez Florián, María Adelaida Méndez Bonet
Release Date: Aug. 23 (Limited Release); Aug. 26 (iTunes)
Others Tagged With