9 Great Photos from The New York Zombie Crawl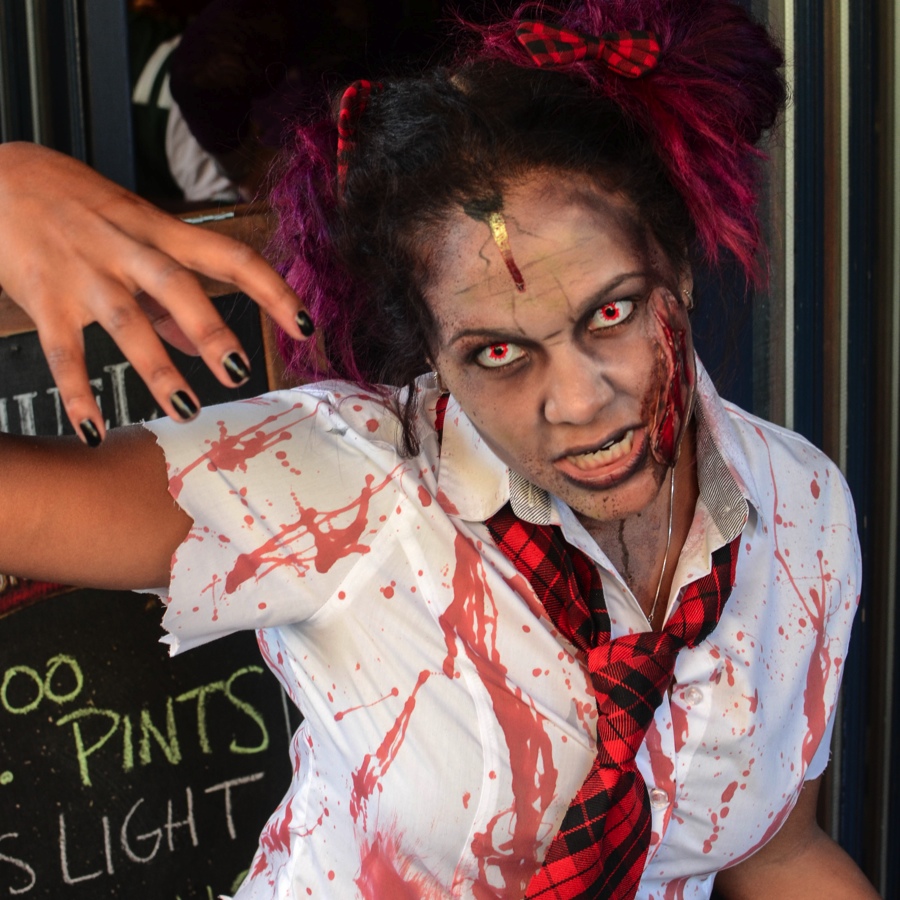 Sometimes, the Universe just aligns. That's what happened this past Sunday in Manhattan. With the premiere of The Walking Dead's fourth season on the evening's horizon, and Comic Con winding to an inner-nerd-satiating close mid-afternoon, there was an open window begging, it seemed, for zombies.
Doug Sakmann pounced on the moment, and hosted the annual Zombie Crawl through Times Square. As a producer for Backseat Conceptions, Sakmann founded The Zombie Crawl in 2007.
"I'm a special FX artist for film and TV," Sakmann explains, "and what started in 2007 as an excuse for me and my SPFX friends to get together and practice our craft and have a bloody good time turned into a full-time business for me. Every event has essentially doubled in size each year."
You may have missed this lurching, rotting good time this year, but he and his clan host another one in Brooklyn in May (because nothing says warm Spring afternoon like zombies) and there's a Run For Your Lives 5K that the guys host in Brooklyn on October 26th.
All of these zombie events include several bars (naturally), tons of make-up artists to perfect your undead look, burlesque moments and opportunities lubricate your liver. This year, Skeletal Life took the stage to belt out Misfits covers.
"Our headliner Narcissiser was part of our 'Night of the Stripping Dead; stage show," continues Sakmann. "We're heading to Chicago with it next and we also co-host a series of Zombie Raves;
If these pictures of what you missed in Times Square make you green with envy, don't fret. Obviously Sakmann has you covered with opportunities for future public decay.
Others Tagged With