Chvrches' Lauren Mayberry Rails Against Online Sexism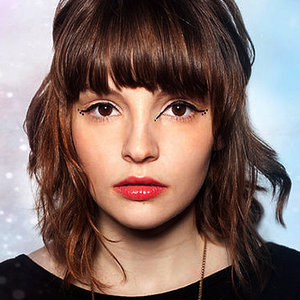 It's no fun to be abused in the anonymous and semi-anonymous online realms, and it's even less impressive when the abuse takes on a threatening, misogynistic tone. Lauren Mayberry, presumably like many female performers, was the target of sexist texts, emails and Facebook messages, and unlike some of her contemporaries, she's not content to accept the usual wisdom: Just ignore it.
In an impassioned op-ed for The Guardian, the leader singer of the Glasgow-based group lashes out at her online antagonists. The public side of the saga began when she posted a screenshot on the band's Facebook page of a harassing email propositioning her to "make superior love." Some of the responses were outraged, but some were even worse than the original, including cringe-worthy items like: ""This isn't rape culture. You'll know rape culture when I'm raping you, bitch."
So Mayberry took her fury to the Guardian in an effective denunciation of the anti-feminist attitudes that have reduced her to tears several times on the band's current tour alone. "Why should women 'deal' with this?" she writes. "I am incredibly lucky to be doing the job I am doing at the moment—and painfully aware of the fact that I would not be able to make music for a living without people on the internet caring about our band. But does that mean that I need to accept that it's OK for people to make comments like this, because that's how women in my position are spoken to?"
Mayberry, who describes herself as a feminist interested in sexual equality, reads most of the Facebook messages and emails that come to the band, and recognizes the role the Internet played in spreading Chvrches' music. Others have advised her to step back and avoid the feedback, and her experience leaves little doubt as to why other famous performers—men and women alike—choose that path. But abandoning the medium would also be leaving behind the democratic approach that made her growth as an artist possible. So she's opted for the uphill battle, a brave choice that has already accomplished one of her goals: Expanding the conversation about how to reject a sexist status quo.
Got news tips for Paste? Email news@pastemagazine.com.
Others Tagged With