Comic Relief with Battling Boy Creator Paul Pope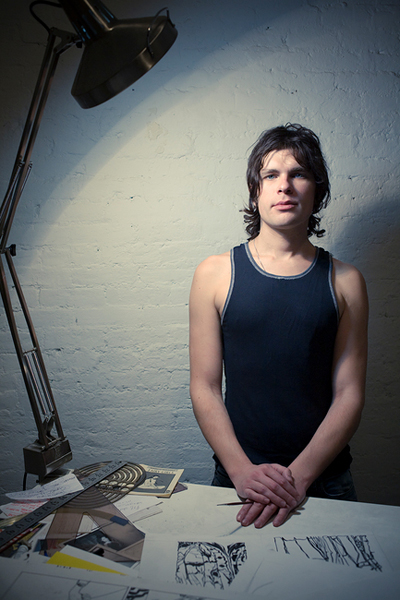 Page 1 of 2
In Comic Relief, Paste chats with some of the most influential writers and artists in comics about their work and inspiration.
Paul Pope is truly a Renaissance Man. Like a pop culture electric magnet, the New York writer and artist channels a winding range of global influences through a kinetic filter, creating a signature aesthetic that could never be confused as the work of another. Pope's work has graced such genres as manga (THB), romance (The Ballad of Doctor Richardson), sci-fi noir (Heavy Liquid), and superhero (Batman: Year 100) among many others. The alternative icon breaks new ground again this month with Battling Boy, Pope's first foray into kids comics.
Intensely creative, Battling Boy depicts the hero's journey of an adolescent god tasked with protecting Acropolis, a city suffering from mammoth car-munching monsters and kid-snatching ghouls. Confused and alone, Battling Boy relies on a collection of totem shirts that grant him the power of whatever animal they feature. Endlessly imaginative, the first volume blends classic Disney fantasy and back-yard childhood escapism into a kaleidoscope of color and fury. And since it's packed with Pope's fluid, ultra-expressive illustrations and Hilary Sycamore's lush colors, Battling Boy is also one of the best-looking books out this year.
Pope took the time to talk with Paste from his Brooklyn studio about his favorite comics as well the creative process for Battling Boy.
First Comic Written/Drawn
Paul Pope: I've been making comics since I was a little kid. I copied The Empire Strikes Back panel for panel on notebook paper. I don't know if you saw my art book, but I did a section where I went back and studied various drawings (I did as a child), and recreated them as an adult because I realized they were kind of like cubist drawings. I'd like to go back and return to that series when there's more time.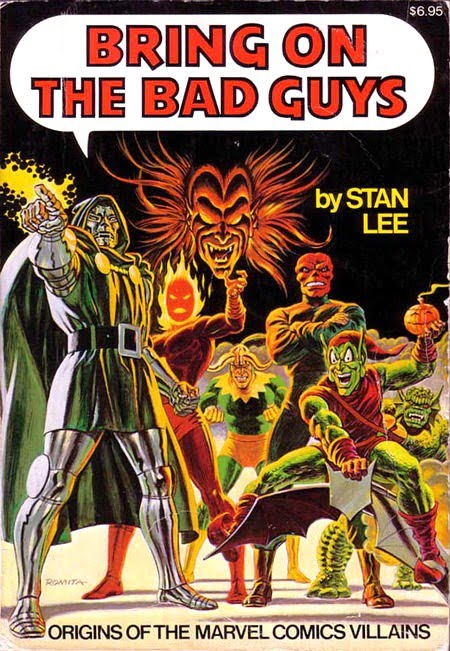 First Comic Read
Pope: I had the collection of Bring on the Bad Guys, which was old classic Marvel comics. It has Captain America, Doctor Doom, and all of those characters. We'd call it a graphic novel now, but it was a softcover collection of the origins of the villains. I'd never seen a comic book before, so I was pretty confused and surprised by it. I thought it was pretty neat.
Paste: Was this your inspiration to go into comics?
Pope: I was just attracted to it. Back then, there wasn't internet or video games. This was one of the few really fantastic storytelling options. It sparked my imagination. We had three channels on television. You'd see cartoons on Saturday morning, but that was about it.
Favorite Comic of All Time
Pope: I don't know if I have a desert island list. I'm looking at a lot of Jack Kirby and Moebius now for Battling Boy. I look at manga a lot, too. I like classic Disney stuff and Japanese comics. I think they flow well visually.
Favorite Current Comic For A Publisher You Don't Work For
Pope: To tell you the truth, I really don't read comics now. I've become really focused just on Battling Boy, so I'm looking at Kirby and Moebius. That's about it.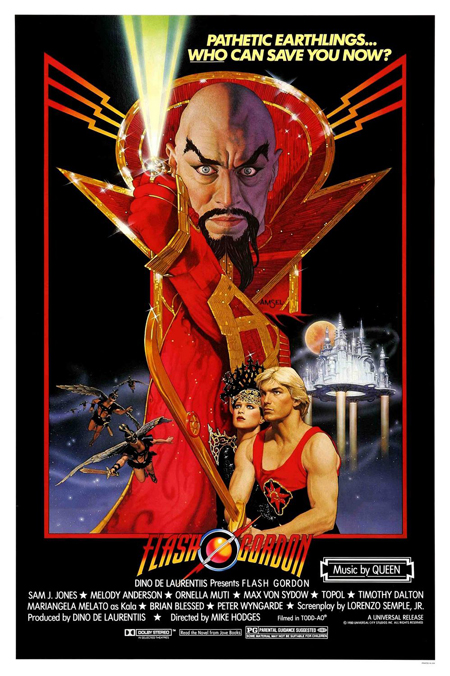 Favorite Comic Book Movie
Pope: The Flash Gordon film from 1980. I'm a big Fellini fan, and a lot of the production and costume design behind that was from his department. I just love how over-the-top that film is.
Paste: And it also has that amazing Queen theme song.
Craziest Fan Story
Pope: Geez. They're not that crazy really. Every once in a while you see somebody, and they want to take you out or propose crazy things. But especially these days, things are pretty controlled. You go for two hours and you're in and out.
Others Tagged With