Diablo Cody Gives a Lesson on How to be a Successful Screenwriter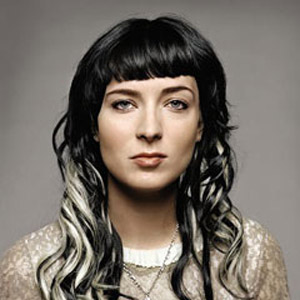 A devilish name, colorful backstory and writing the Academy Award-winning screenplay for Juno turned Diablo Cody into an industry celebrity back in 2007. She's since parlayed the success into two more feature-length films, Jennifer's Body in 2009 and Young Adult in 2011, as well as the Showtime series The United States of Tara, which ran for three seasons from 2009-2011. Her new film, Paradise, released on DirectTV in August, will hit theaters on Oct. 18 and follows the story of a straight-laced young girl (Julianne Hough) who decided to go wild in Vegas after surviving a plane crash.
Leading up to the theatrical release, the Oscar winner gave Vulture some inside wisdom on what it's like living the life of a Hollywood screenwriter. Here are some excerpts:
On conducting yourself in public:
"Don't talk shit about anyone. Behind closed doors, I'm still a drunk train wreck, but in interviews, I try to channel Sandra Bullock or someone else the public finds charming."
On turning opportunities down:
"I turned down a pretty great job last week, and I thought long and hard about it because, Oh God, what kind of spoiled asshole have I become that I wouldn't do this? But when I thought about the time commitment that it required and what it would pay me and how it could take me away from my children — I just couldn't do it. My 27-year-old self would hit the roof if she knew I turned it down."
On dealing with up-and-comers:
"That's the nature of this business. Just ask any of the actresses who were on the cover of Vanity Fair's Hollywood Issue in the nineties. Believe me, they all want to murder Emma Stone right now. You will be replaced. Keep your head down and work as much as you can."
On doing uncredited work:
"I occasionally do uncredited 'secret' rewrites on scripts. I like that, because then people who would ordinarily avoid my projects are tricked into buying tickets for films I've worked on. I entertain frat guys without their consent!
Visit Vulture for Cody's full rundown of lessons from her screenwriting life."
Visit Vulture for Cody's full rundown of lessons from her life as a screenwriter.
Got news tips for Paste? Email news@pastemagazine.com.
Others Tagged With