Donald Glover Opens up on Career Moves in Instagram Post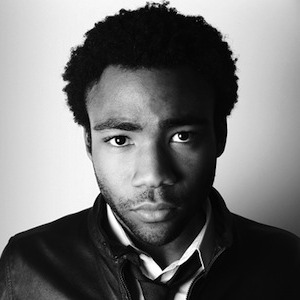 "I feel like I'm letting everyone down.
I'm afraid people hate who I really am.
I'm afraid I hate who I really am."
Those were only a few of the confessions Donald Glover posted to Instagram last night, with most entries focusing on what seems like a tumultuous year in the entertainment business. For many fans, the beginning of big changes for Glover was marked by the announcement of his departure on NBC's Community, where he will appear only in the first five episodes of the upcoming season. Glover said he made the decision to focus more on his new FX series, Atlanta, and to work on music as Childish Gambino.
While Glover announced last week that his follow-up album to 2011's Camp would be out "this winter break," he also detailed complications behind that release. Glover wrote that he wanted to release the album before the end of the year but his record label, Glassnote, said he was "not a big artist" and that his record wasn't a "holiday record." Glover later explained that he hoped the album would help people "start over."
As of now, Glover's forthcoming release (titled Because the Internet) doesn't have a release past the aforementioned "winter break." Check out the full gallery of Glover's posts below.
Click an image to see it full size. To move to the next image, click on the image or use the right arrow key.
Got news tips for Paste? Email news@pastemagazine.com.
Others Tagged With