Download This: Frontback
An app that could finally make selfies socially acceptable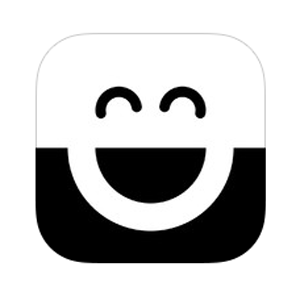 Have you ever seen a picture on social media and thought to yourself, "Hey, three fourths of the Johnsons are sunning and funning at the beach!" Or perhaps, "Frank's girlfriend seems to be loving her time in the country without him?"
Often, it seems, there's somebody important missing from the photos we share with friends and loved ones. Sure, you could ask a passerby to snap pictures for you as you toddle into frame, but that's a more precarious gambit than it used to be. Nowadays such tend to mean placing not just your camera, but indispensables such as your telephone, albums, or schedules in the hands of the potentially unscrupulous. We understand your hesitance in trusting strangers with your iPhone. There are, however, alternatives.
For example: a new iOS app called Frontback that not only solves this problem, but also allows for some pretty creative picture-taking opportunities.
The idea is as follows: Compose and capture your selfless scene as normal, then swap to the face camera for an immediate followup of your own mug or something related. Perhaps the expression you wore while framing is most appropriate, or perhaps something of a reaction. Frontback will smoosh these two together, save them as a single image, and facilitate the social media sharing process. At any time, either image can be tapped for a reshoot or a vertical mirroring.
Frontback supplants a regular splash screen with a sort of greatest hits scroll. "Staff Picks" serves as a stack of exemplary uses of the app and the default subscription. The Friends section will let you manage who you're following and see who's following you. Got some friends using the app as well? Glut the roster with friendlies, and your main screen feed will become a bit more relevant to you. Friends' photos are subject to a familiar "like" system, if you're into that sort of thing. We won't judge.
Unfortunately, the app doesn't allow for simultaneous capture from both lenses. The halves of the image are necessarily temporally separated, robbing them of that direct single-instant relationship and introducing some artifice. One could suggest that all the app does is save you the spot of MS Paint work required to achieve the same results.
But there's enough artifice here to make it work. United through the app, the two pictures share sufficient context to function as a single thing. Frontback fosters creativity, two-beat stories, or the simple inclusion of the camera operator without the need for selfies or a second discrete file. If it explodes, Frontback might just be the app to make selfies socially acceptable — for now, we'll just call it the next evolution of the emoticon.
Platform: iOS
Price: Free
Download this: iTunes"https://itunes.apple.com/ca/app/frontback/id673566671?mt=8.