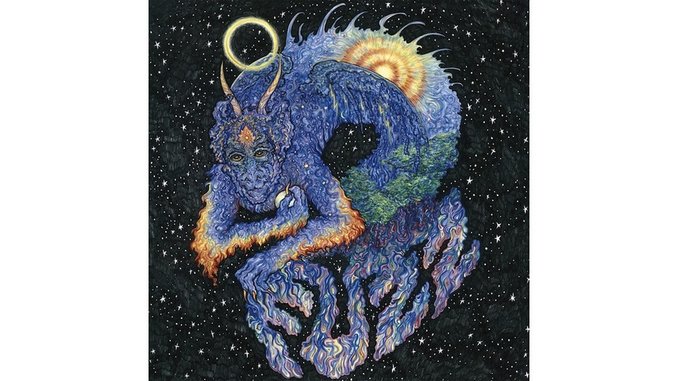 Ty Segall has his grubby little mitts in so many projects, and cranks out so many records in a year, I keep expecting it to taint the quality. But it never does.
His latest project, Fuzz, finds Segall taking a backseat (or, more accurately, a drum stool) to the band's riffmeister Charlie Moothart, who also worked with him—not surprisingly—on the relentlessly noisy Slaughterhouse record. Fuzz would be an apt description for most of Segall's work, so it doesn't offer much as an identifier on the band's self-titled debut.
R-I-F-F in all caps probably best describes this record, which steers clear of the garage, and instead shoots for the spaced-out proto-metal of Pentagram and Sir Lord Baltimore. Opener "Earthen Gate" kicks things off with a scorching riff. That's just a primer. "Sleigh Ride" and "What's In My Head" are even more riff-licious, the latter bringing it down to a slow burn. The centerpiece "Loose Sutures" sounds unassuming at first, but trickles into a bass and drum solo about halfway before it explodes into its fuzzed-out finale.
With Segall's unmistakable vocals, it would be easy to consider Fuzz a Ty Segall record. But the contributions of Moothart (who takes lead vox on "Raise") and bassist Roland Cosio make this band a mighty powerful power trio. I imagine live, this shit is absolutely lethal if mixed with the right chemicals.
Fuzz's eight songs smartly clock in at a taut 37 minutes. Any more would have been too much. That's not to say I don't want more. With Segall, for the time being, easing into more psych folk on his latest, Sleeper, it's good to know he still has another outlet to get the fuzz out.
Others Tagged With