Kickstarter Pick of the Moment: Darwin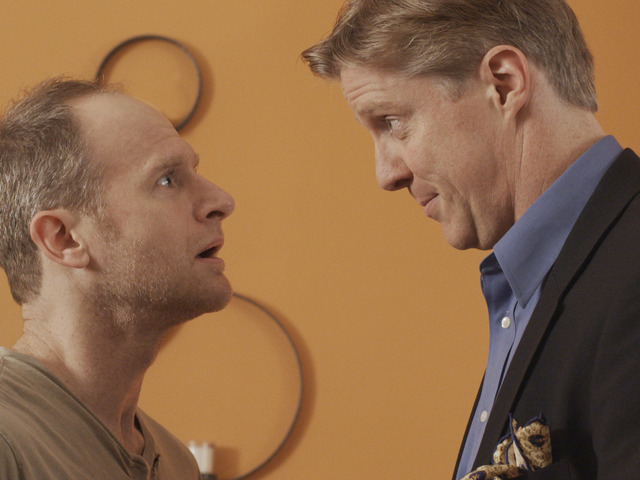 From time to time, your friends at Paste scour Kickstarter to find projects worthy of your support and love. Support independent art today by becoming a backer, and spread the word, why dontcha?
Today's favorite comes from a longtime friend of Paste, actor/director Carrie Preston. Preston has turned in consistently standout film performances for over two decades now, notably recently in Paste favorites That Evening Sun, Sironia, A Bag of Hammers, and Lovely By Surprise. She's done stints on TV shows from Arrested Development to Lost to Person of Interest to, of course, True Blood (perhaps her best known role) and The Good Wife (for which she recently won her first Emmy).
She's also a damn fine director, and next up on her plate in that capacity is a project called Darwin, a web series produced by and starring Karl Kenzler and Christopher Gerson. The comedic series follows a self-help guru and his therapy sessions with a particularly hapless patient. The first two episodes are posted for free on the Kickstarter page.
As you might expect from a project including preston, there are some pretty cool rewards, especially for fans of her series and/or movies. At only $30, you get a Darwin postcard signed by Preston and her cohorts. At $75, you get a Twitter shoutout from Preston to her 80,000 followers. And for only $450, they'll name a character after you!
Your therapy for the day is to support Darwin. Make it happen here, and remember that you're a tomato!