Red Cross Calls for "Virtual Consequences" for Gamers Who Commit War Crimes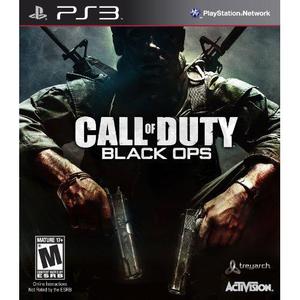 A statement released by the International Committee of the Red Cross late last month calls for a more realistic portrayal of war in military-themed videogames like Call of Duty, specifically with respect to the prosecution of war crimes and the people who commit them.
In the statement, the Committee suggests that in games that "simulate real-war situations," players should be given "virtual consequences" for committing war crimes in the game and "rewarded for respecting the law of armed conflict."
Essentially, the Red Cross is saying that if you commit a war crime in a videogame the game should offer some sort of game-related penalty.
What would be considered a war crime? The Committee's statement included examples such as torture and attacks on medical staff, but basically it's any act that would violate the very real Geneva Conventions which regulate "the conduct of armed conflict" in an effort to limit the overall brutality of war and to protect innocent civilians, aid workers and prisoners of war.
Why did the Committee feel the need to issue such a statement on videogames?
"The ICRC is concerned that certain game scenarios could lead to a trivialization of serious violations of the law of armed conflict. The fear is that eventually such illegal acts will be perceived as acceptable behaviour. "
It is worth noting however, that these are just suggestions made by the ICRC and that their suggestions only extend to games in which the point is to provide a fun, but real war simulation, not fantasy/sci-fi themed war games.
One developer, according to The Verge, has already decided to take the Committee's ideas to heart: Bohemia Interactive, also known as the makers of the Arma series of games. In fact, the third installment of Arma already has a consequence in store for its players should they commit a war crime in the game: attacking civilians in the presence of "friendly" troops will result in those troops attacking the players who went after the civilians.
Got news tips for Paste? Email news@pastemagazine.com.
Others Tagged With