RZA Says He's Making an Album With Interpol's Paul Banks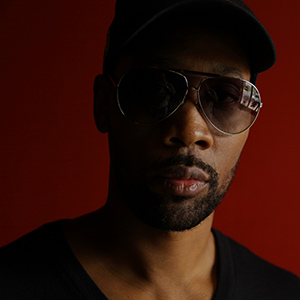 Wu-Tang Clan emcee and producer RZA recently spoke with Rolling Stone about the many projects he's been juggling as of late, including his 2012 directorial debut for The Man with the Iron Fist, his recent acting role in G.I. Joe: Retaliation and even a TV show he has in store called Gang Related. But RZA's most exiting reveal may have come with the announcement that he plans to return to the studio for a collaborative album with Interpol lead singer Paul Banks.
"We're doing an album together," he told Rolling Stone. "I love Paul. We've been working on it for six months now. He just left my house. He came and spent two weeks at my house – I have a guesthouse in my studio. Warner Bros, they gave us a deal. Musically that's what I'm doing." The planned album came about without a great deal of fanfare; Banks and RZA play chess together, so naturally an album together couldn't have been all that farfetched?
"My manager came to me and said, "Who do you want to do an album with?" I said, 'Well, Paul just has an energy about him. I think if we put our sandwich together it will be great.'" Given his projects coming up this year, RZA doubts the album will come out within a year.It's been five years since RZA put out his most recent album, 2008's Digi Snacks. The Wu-Tang member has made an effort to extend his artistic reach away from music toward building relationships with artists in other mediums. Quentin Tarantino served as a mentor during the creation of Iron Fists, which RZA says gave him the confidence to produce future projects by himself.
"For [my planned film Sting of the Scorpion ] I don't think I'll use him," he spoke of Tarantino. "This one I think I got it. Last one I needed him to godfather me. I kind of copied him a little bit, you know what I mean? He's my teacher – I'm not ashamed of that. But this one here it's not a copy. It's like "Here's what I learned, let me digest it out to the world differently than he would do it."
Neither Warner Bros. nor Banks have made any mention of this planned album, though RZA's reputation as a prolific artist offers plenty of hope that the two could record a really awesome sandwich together.
Got news tips for Paste? Email news@pastemagazine.com.
Others Tagged With