The Strokes' New Album Probably Isn't Right Around the Corner After All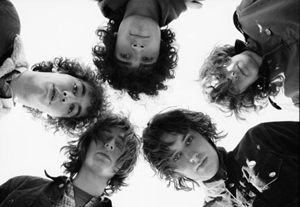 It was too good to be true after all. In a recent email newsletter to fans titled "Fall 2013 Update," The Strokes prefaced a plug for guitarist Albert Hammond Jr.'s new album AHJ with the tantalizing notice that the band was "toiling and writing, looking at 2014 for a return to the scene." For a band that always takes extended breaks between albums and currently has no plans to tour in support of Comedown Machine, this was thrilling news. Until, that is, Hammond crashed the party with a little news update of his own.
"We're not writing or doing anything," Hammond told Billboard. "Maybe individually we are, but it's not like we're in the studio or anything."
That's not to say that The Strokes won't eventually get around to a new album. Hammond also told NME earlier this year that the band has fallen into a nice groove and has no intention to hang it up.
"There might be times when we're not doing things but I don't feel like we'll ever stop," he said. "We've come to the point where we've been together so long and been through so much that why announce anything besides what we're doing? We're just together."
In a surprising vote of confidence, Hammond even suggested that "10 more Strokes albums" isn't out of the realm of possibility. In the meantime, the guitarist will take his talents to Washington D.C. in November, where he'll kick off a quick three-week tour to support AHJ, which came out Oct. 8 on Julian Casablancas' Cult Records label.
Got news tips for Paste? Email news@pastemagazine.com.
Others Tagged With