WikiLeaks Responds to The Fifth Estate with Own Julian Assange Film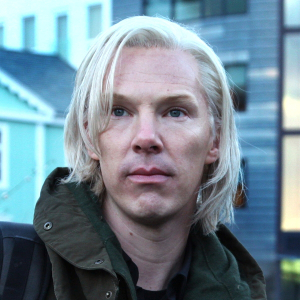 The reviews are in, the box office receipts are in and The Fifth Estate didn't score particularly well in either. After suffering this year's worst opening for any North American film opening in more than 1,500 theaters, the Benedict Cumberbatch thriller's struggle has been music to the ears of WikiLeaks founder Julian Assange, reports THR. The controversial whistle-blower has responded with a film of his own titled Mediastan, a free documentary that tells his side of the controversial leaking of sensitive government intelligence back in 2010. Available to watch for free on WikiLeaks, Assange says this documentary cuts through the muck that he claims Hollywood has littered on his personal story.
"This weekend, instead of wasting your time and money on Hollywood propaganda, why not get all your friends around and spend your time watching Mediastan instead?" Assange said in an official statement.
Whatever reason one might attribute to The Fifth Estate's struggle in theaters, American moviegoers met the $28 million film's opening with decided indifference. It opened with $1.7 million in gross sales from 1,769 theaters, according to THR, and is the worst performing film of the year among films released in 1,500 or more theaters. Disney distribution chief Dave Hollis said that the company is "disappointed with these results." Assange, on the other hand, couldn't be more delighted.
"This is journalism in extremis," Assange said about his own film. "This is how it is done."
Got news tips for Paste? Email news@pastemagazine.com.
Others Tagged With