Moogfest 2012: Photos + Recap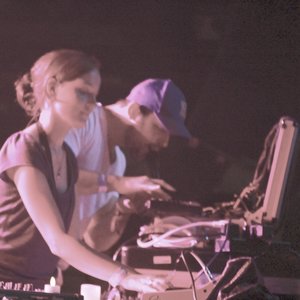 This weekend was the third annual Moogfest held in Asheville, N.C. The festival featured acts ranging from Primus to Death Grips, and held panels during the day to keep audiophiles entertained all weekend.
This year's lineup felt a little more hip-hop heavy than years past, but perhaps it was my own priorities that allowed rap to dominate my schedule. Nas was the first big highlight of the weekend, and the band backing him up with all sorts of synth gear made it feel like a more collaborative experience than I had expected.
Next up was El-P at The Orange Peel, a smaller venue that allowed the enthusiasm to multiply as the rapper and producer delivered an upbeat performance amplified by the appearance of Killer Mike, El-P's collaborator and friend.
After El-P, I took a break from the rap and got to catch some of Exitmusic's intimate performance in the Diana Wortham Theatre. Everything from Boardwalk Empire spoilers (singer Aleksa Palladino had a role on the hit show) to song suggestions (and did I hear a marriage proposal?) could be heard echoing from the audience during the set.
Rounding out night one was a wild set at the Orange Peel as GZA took the stage. The most thrilling part of this performance was watching the crowd. As GZA pronounced each familiar lyric, the crowd bounced and waved their hands in unison. By the time the Wu-Tang wave had finally ebbed, it was definitely time to close out day one and save some energy for Saturday's offerings.
Divine Fits opened up the ExploreAsheville.com Arena on Saturday and lived up to their supergroup expectations. I couldn't take my eyes off the synth player, whose head was thrashing with the music harder than some of the pumped-up audience members.
From there, I skipped over to see the Magnetic Fields before returned for one of the best sets of the weekend: Santigold. She's known for her energetic presence on stage and this was no exception. The matching dancers to her right and left only accented her spunky neon outfit and outrageous attitude, and by the end of the set the entire stage became its own dance party.
Nothing, though, could have prepared me for the hotbed of aggression brewing at The Orange Peel with Death Grips. The set may have been the loudest of the weekend, and it was hard to tell where the forceful energy on stage ended and the crowd began.
By the end of Death Grips, it was time to unwind. Coasting through performances by Four Tet and then Shpongle, Moogfest closed out in a haze of glittering lights and synthy electronic beats just as one would expect. Once again, Asheville had delivered a weekend full of new musical discoveries along with a celebration of old favorites.
Others Tagged With