A Day In The Life: Rodriguez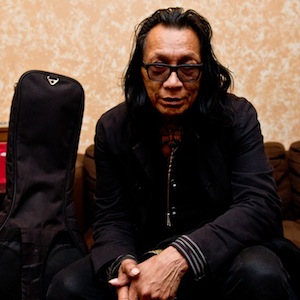 When Sixto Rodriguez recorded his debut album Cold Fact in 1969, he dreamed of pop stardom. But, far from the epicentre of the late '60s folkie scene, the Detroit-based son of Mexican immigrants found that his defining statement was criminally overlooked.
Rodriguez went back to reality, working as a gas station attendant, studying philosophy, campaigning for local government and sticking to his principals. Over time, Cold Fact was rediscovered in the strangest places. Through circumstance and chance, Rodriguez learned he had become a cult figure in South Africa, where Cold Fact had become a beacon of counter-cultural pop for legions of fans who presumed its creator dead. By 1998 he was playing a series of sold-out arena shows in South Africa and Australia.
A documentary about Rodriguez called Searching for Sugar Man opened at the Sundance Film Festival in 2012.
Paste photographer Doug Seymour spent a day behind the scenes with Sixto Rodriguez during his stop at World Café Live in Philadelphia, Pa. on Oct. 28.
Others Tagged With