Photos: Japandroids - St. Louis, Mo.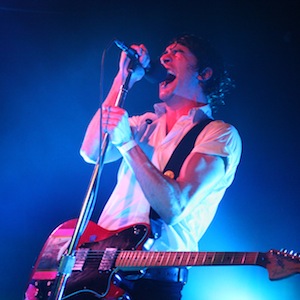 On the first song of Japandroids' sold-out show at Firebird in St. Louis, Mo., drummer David Prowse broke his kick pedal in half.
This proved to be an accurate predictor of how hard they would play the rest of the show as Prowse and guitarist Brian King ripped through a set that heavily featured tracks from their recent release Celebration Rock. They also dusted off some songs from their first two EPs as an apology for having not been in St. Louis for so many years.
Openers Swearin' managed to pack 16 songs into their half-hour opening slot. Paste photographer Kristan Lieb documented the evening, and you can check out the photos in the gallery below.
Others Tagged With