Photos: Matt & Kim - Seattle, Wash.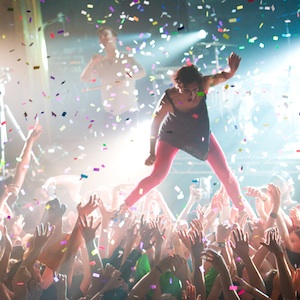 With only a few dates left on their current tour, Matt & Kim have been thrilling audiences all over the country. Now, they've announced a run of 2013 shows as part of a tour with electro-pop outfit Passion Pit.
If you missed Matt & Kim in your town, want to relive an awe-inspiring show, or just want to anticipate their upcoming dates check out photographer Kirk Stauffer pictures from the duo's show in Seattle, Wash. at the Neptune Theatre in the gallery below.
Others Tagged With