Photos: Rachael Yamagata - Seattle, Wash.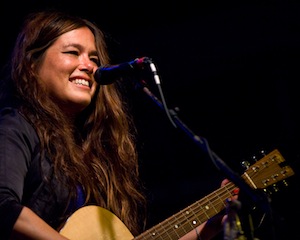 Soulful singer-songwriter Rachael Yamagata has been touring this fall in support of her most recent release Chesapeake. Her third studio album, Chesapeake was produced by John Algia (Dave Matthews Band, Liz Phair) and features the intimate lyrics and heartfelt delivery for which she's become known.
Paste photographer Kirk Stauffer captured a few photos from Yamagata's sold-out show in Seattle, Wash. at Tractor Tavern. Check out the photographs in the gallery below.
Others Tagged With