Photos: Sufjan Stevens - Athens, Ga.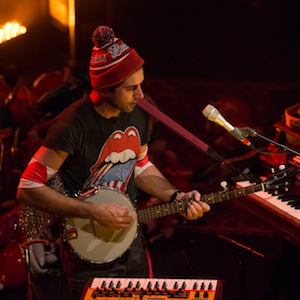 Sufjan Stevens has kicked off his round of holiday tour dates, leaving in his wake a flurry of Christmas spirit. The shows include a Wheel of Christmas to choose the songs, making each stop unique and each setlist unpredictable.
Stevens played in Athens, Ga. on Monday at the Georgia Theatre, and his festive garb and enchanting voice didn't disappoint. Photographer Bobby K. Russell was there to document the evening, and you can check out his photos in the gallery below.
Others Tagged With