Photos: Neil Young & Crazy Horse, Patti Smith - New York, N.Y.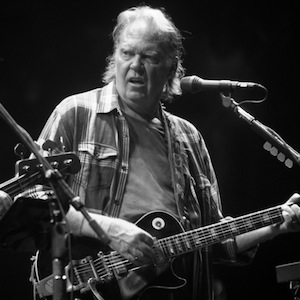 Neil Young and Crazy Horse played to a sold-out Madison Square Garden on Nov. 27 as part of their Alchemy Tour. Using a stage similar to that of his 1978 Rust Never Sleeps tour, Young and company rocked through a two-hour, 13-song set that included hits such as Cinnamon Girl and a 10-minute feedback jam.
Opening for Neil Young was icon Patti Smith playing on the Madison Square stage for her home crowd.
Check out photographer Perry Julien photos in the gallery below.
Others Tagged With