A Day in the Life: Jason Myles Goss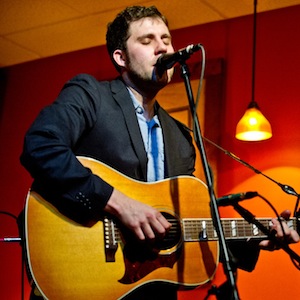 On Jan. 5, Brooklyn-based singer-songwriter Jason Myles Goss performed at Burlap & Bean in Newtown Square, Penn., an intimate listening room and one of Philadelphia's best-kept secrets. The following morning, Goss was the featured guest on WXPN's "Folkadelphia" show, hosted by Fred Knittle. Goss recently released his fourth album, Radio Dial, recorded with Austin Nevins and Sam Kassirer of Josh Ritter's Royal City Band.
Paste photographer Doug Seymour spent a few days behind the scenes with Goss. Check out his photos in the gallery below.
Others Tagged With