A Day in the Life: Marnie Stern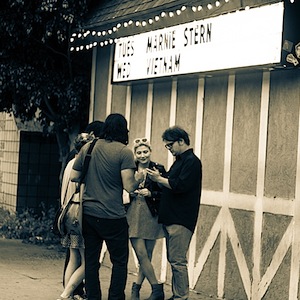 New York City's Marnie Stern and her band stopped in Los Angeles, California last Tuesday to support The Chronicles of Marnia at Silver Lake's The Satellite.
Photographer Philip Cosores joined them for soundcheck and a pre-set meal before the lively performance. Check out his photographs in the gallery below.
Others Tagged With