New Orleans Jazz Festival 2013: Saturday - Frank Ocean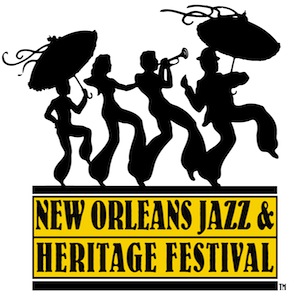 Frank Ocean has not only created a new kind of R&B album for the hip-hop era, but he's also creating a new kind of R&B show. His headlining set at the Congo Square stage at the New Orleans Jazz & Heritage Festival Saturday filled the muddy racetrack infield with a young crowd (including one kid in a Kenny Chesney T-shirt) despite the hordes watching Fleetwood Mac, Galactic and Los Lobos on other stages at the same time.
Ocean did not present a well rehearsed soul show with dance routines, shout outs, catch phrases and snappy arrangements that he could repeat night after night. He wasn't following a road map; he was drawing the map as he went along. Wearing an oversized black T-shirt, baggy jeans and a red-and-white headband around his close-cropped hair, he shuffled around the stage, crouched down low and strolled up to the mic, as if waiting to feel it. Meanwhile, his band (keys, guitar, bass, drums, cello, trumpet, trombone, tenor sax) played bluesy vamps and watched him carefully for his cues.
When he did take the mic, Ocean was mesmerizing. On a song such as "Swim Good," he sang the verses quietly, intimately but tunefully, as if he were an emo singer-songwriter mumbling his confessions. But these revelations were never self-absorbed; they always remain connected to the wider world. When he sang that his Lincoln town car had a trunk big enough to hold all his broken hearts, he worried that the cops would find them when they pulled him over, as they inevitably would, because he's a young black man.
But when the chorus came around, Ocean opened up his throat and revealed himself as a superb, traditional soul singer, warbling in a handsome tenor and occasionally leaping into a falsetto. On the song "Golden Girl," which boasts one of his best melodic hooks, he actually sounded like a bubbly Stevie Wonder for a moment. But then the chorus ended and he reverted to the dark, quiet verses, rebuilding the tension so he could release it again. The live band contributed to this by filling in the open spaces with knotty little riffs that they didn't untie until the singer gave them the sign.
This unpremeditated push-and-pull between the introverted verses and extroverted choruses, between the instrumental breaks and the vocals, reflected the tensions in Ocean's remarkable lyrics. The song "Sweet Life" describes the luxurious life of the privileged in Los Angeles, but soon that life starts to feel suffocating. When he performed it live, he captured that ambiguity by sounding admiring one moment and critical the next. He let his guitarist take a long solo while Ocean prowled the stage re-gathering his inspiration. He returned to the mic for the chorus, repeating the title line again and again, adding more sugar to one line and more lemon to the next. Then, without warning, he ended the song abruptly.
He did that on most of the songs. He even ended the whole set 25 minutes before it was scheduled to finish. Nonetheless, it was a satisfying show, because its obvious unpredictability kept the audience on edge as much as it did the singer and his band. It's so unusual to see a major pop star take the kind of chances Ocean was taking on his hometown stage that one held one's breath to see how long he could stay up on the high wire. See him now before he settles into a script.
Others Tagged With