Photos + Recap: Paste Untapped - Dallas, Texas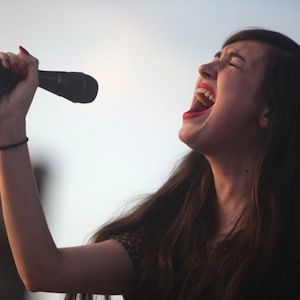 When our friends at Spune and the Common Table approached us about partnering on a new festival, they had us at music and beer. Specifically they had us with the idea that we'd create a music fest that people would want to come to even without good beer and a beer fest that people would want to come to even if there was no music.
Saturday in Dallas definitely met those standards.
Beginning with the beer, VIP ticket holders were the first to sample some hard-to-find beers like Firestone Walker Sucuba and Parabola, Founder's Kentucky Breakfast Stout, Dogfish 120 Minute IPA and Avery's 16.5% ABV Uncle Jacob's Stout.
Avery wasn't messing around this year, also pouring an equally potent Imperial Stout called Tweak and a witbier called Lilikoi Kepolo that's brewed with passionfruit and possibly mango. It's my new favorite fruit beer, especially on a hot summer day like the one we had in Dallas.
The locals weren't about to be outdone by national and international breweries, though, as several Texas breweries made their home state proud. My favorites were the Lion's Share Imperial IPA from Lakewood Brewing Company and Bishop's Barrel #4, a weizenbock from Houston's Saint Arnold Brewing Company.
The strangest beer of the fest came from San Diego's Ballast Point. Indra Kunidra is brewed with madras curry, cayenne pepper, karrif lime leaf, cumin and toasted coconut. It was as spicy as that sounds.
I had plenty of new discoveries, old favorites and one beer that was a little of both. Oskar Blues Ten Fidy is already an incredibly rich Imperial Stout, and the version the Colorado brewery was pouring in Dallas was aged in barrels of Four Roses. Heavy. And delicious.
The music was fantastic, as well. Local bands Dead Flowers, Dark Rooms and Larry g(EE) got the party started and then Blackalicious took the stage. Gift of Gab and Chief Xcel were joined by Lifesavas' Vursatyl and Jumbo. When the played "Blazing Arrow," they had the crowd in their hands.
Leagues put on another energetic performance with frontman Thad Cockrell giving it his charismatic all. If you haven't caught this band live yet, you're missing one of the best shows of 2013. Cockrell, guitarist Tyler Burkum and drummer Jeremy Lutito are already working on songs to followup this year's self-titled debut.
Two New York bands, Freelance Whales and Cults, delivered sets worthy of their excellent albums before Delta Spirit came on to close out a great day in Texas. As the sun set, the Dallas skyline lit up behind the stage.
Those with the stamina to keep going after eight hours of beer and music were treated to an after-party set from Whalers.
Others Tagged With