Photos + Recap: Austin City Limits 2013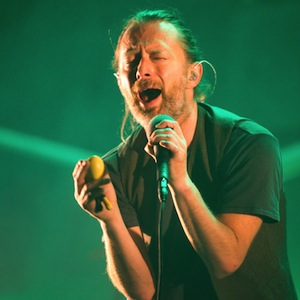 Page 1 of 3
Day One
It's Austin's busy season as Austin City Limits fans have taken over the streets of downtown, Zilker Park and Barton Springs Road in the hopes of catching glimpse of more than 150 acts from ever corner of the world.
It may be fall, but you wouldn't know it in Texas. Day one of ACL brought face sweats and leg sticking, but that didn't stop fans or artist from flocking in tens of thousands to the eight stages.
Friday started off strong with Wild Nothing playing at noon. I was surprised by their early set, particularly since they were one of my favorites with their very sexy, very coy opener "Shadow" off 2012's Nocturne. Widowspeak took the Samsung Galaxy main stage at 12:45 p.m. and transitioned the crowd into the afternoon with trance-laden vocals that could melt ice.
The afternoon brought Shovels & Rope, who wasted not a second as they jumped into "Birmingham" and other southern-infused tracks. With a fiery stage presence and a devil-may-care attitude, this young band filled the stage with potent twangy energy. Houndmouth drew an enormous crowd, as they continue to do these days, and played a fantastic show that appealed to the young, the old and all those in between.
Vampire Weekend capped the supreme of what it means to draw a massive crowd as they kicked off their early evening set to a sea of screaming folks. Finally enjoying "Step" and "Diane Young" from this years Modern Vampires of the City live felt like Christmas – there were tears, there were smiles – it was a joyous occasion. As the sun set on Zilker Park, MUSE melted faces track after track with classics and new tunes. A mid-set generator pop that left the stage black for nearly five minutes didn't stop the English rockers from turning on and up in the final minutes of the show. There were lasers – it was epic.
View photographer Mark C. Austin's images from the weekend in the gallery below.

Others Tagged With