Photos + Review: Pearl Jam - Lightning Bolt Tour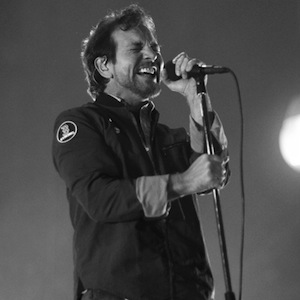 Pearl Jam have been at it now for just over twenty years, but over the past few years they've fired up the creative engines once again to produce their highly anticipated 10th studio album Lightning Bolt.
They officially hit the road on the North American leg of their world tour on Oct. 11 in Pittsburgh, Pa., and it only proved that Pearl Jam fans are as die-hard and loyal as they come.
Riding anticipation and energy from previous shows, Pearl Jam celebrated the release of Lightning Bolt with a performance on Oct. 15 in Worcester, Mass. The band has fun together on stage, and that energy came out in their performance. They opened the night with a beautiful rendition of "Release" from their debut album, Ten. The energy channeled between the band and their fans during this song set the tone for the evening as they blazed through a 32-song set list, leaving little doubt that Pearl Jam is still a band that lives for the music.
Check out images from the tour's stop in Worcester, Mass. in the gallery below. For Pearl Jam's upcoming tour dates, head over to the band's "website. ":http://www.pearljam.com