Live at Paste: Kathy Mattea - "Coal Tattoo"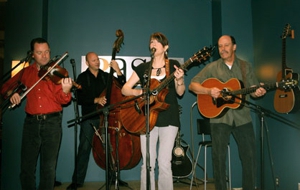 Click above to watch Kathy Mattea's live performance at the Paste Studio.
"Coal Tattoo," like every other song on Kathy Mattea's Coal, is about the spirit of the people who live and work in the coal industry. One cannot help but hear the empathy and respect in Kathy's voice as she sings these priceless songs that have been revived from a long and hard past.

Others Tagged With