Paste On the Issues: Tegan and Sara, Okkervil River, Colour Revolt and More Discuss Campaign Songs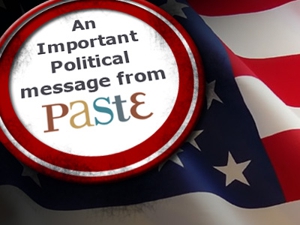 Paste wishes to congratulate both vice presidential candidates for their impressive performances during last night's debate. However, we were troubled to find one important issue ignored entirely.
"If it were left entirely up to you, what music would you use as your campaign theme song?"
While both Governor Palin and Senator Biden have left such questions unanswered, Paste Magazine asked some of our favorite musicians at Austin City Limits the same question.
Click the image to get the "straight talk" from artists on their picks for a presidential campaign theme song.


Others Tagged With