Video Premiere: Empress Hotel - "Mach Bach"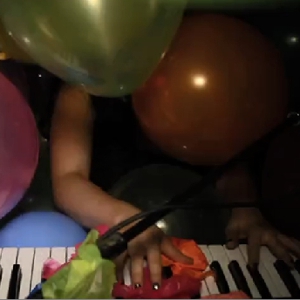 Check out the exclusive premiere of the video "Mach Bach" from New Orleans-based Empress Hotel.
Lucky for everyone, PETA doesn't care much about balloons, because 1,500 of them were harmed during the making of this video. Balloon cruelty activists are welcomed to send angry letters to the video's director, Drew Stubbs. Hache Haratta of the band explains "we had a bunch of leftover balloons from the [New Year's] holiday, not to mention we all really, really like latex and glitter so we said fuck it, let's make this our music video."
In addition to popping an insane number of balloons, Empress Hotel also makes music. Their debut EP, drops March 8 on Park the Van Records.

Others Tagged With