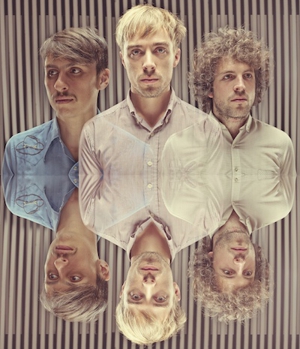 Nurses went the route of Justin Vernon and holed up in a cabin on the Oregon coast together for the winter months, swapping instruments among themselves until tracks came together. What was birthed is a unique and fluid collaboration that showcases the talent of these three unique musicians.
Their first single "Fever Dreams" is ambient psych-pop instilled with catchy backbeats and a sing-along chorus. It's toe-tapping goodness, perfect for a summer night out dancing or sitting around doing nothing at all.
The track is available for download below. Dracula hits stores Sept. 20 via Secretly Canadian.