Song Premiere: Gringo Star - "Shadow"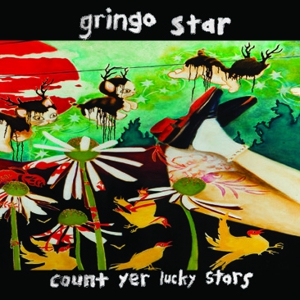 Teaming up with producer Ben Allen (Deerhunter, Animal Collective, Gnarls Barkley, Givers) on their sophomore LP, Count Yer Lucky Stars, Atlanta's pop-tinged garage rockers Gringo Star have fleshed-out their infectious sound with a crafted collection of dance-inspired tracks.
Gringo Star, who recently signed to Gigantic Music, doesn't waste anytime latching onto listeners with its jangly guitars and lead singer Peter Furgieule's layered vocals. Finding an impressive middle ground, The their single "Shadow" could easily slip in somewhere between fellow Atlanta natives The Black Lips' chaos-infused compositions and MGMT's sing-along medleys. Check out the single in the player below.
Count Yer Lucky Stars will be available in stores on Sept. 27.
Others Tagged With