Song Premiere: Rosi Golan - "Seeing Ghosts"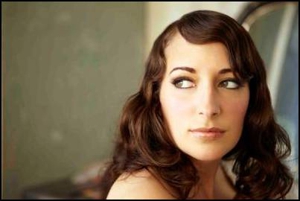 When Rosi Golan recorded her debut, The Drifter & The Gypsy, she was still a fresh face—not much time had passed since she first picked up a guitar on impulse after the death of her grandmother. The Israeli singer-songwriter had a knack for great hooks, however, and tracks from her first LP reached millions through TV and movie placements. Her sophomore effort, Lead Balloon, is a product of a more successful, confident musician, as evidenced by the quiet, contemplative "Seeing Ghosts." The song presents a new Golan, still haunted by her past, but ready to say farewell to her 'ghosts.'
Lead Balloon comes out August 30, but you can both download listen to and "Seeing Ghosts" below.
Others Tagged With