Album Stream: Musikanto - Sky Of Dresses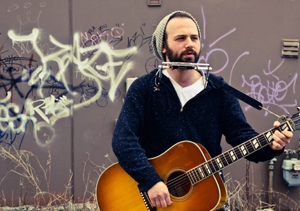 There's an influx of bands struggling to imprint themselves on the modern folk movement. Chicago's Mike Musikanto has figured out the key—sincerity. When a song sounds authentic, it doesn't matter what label you tack on it, people will take notice.
Musikanto's upcoming record Sky Of Dresses is just that. Merging orchestral elegance and raw poetry, he concocts a blend of folk that sounds somewhere between The Head and The Heart and Ryan Adams. Romantic melodies that could double as road songs, Musikanto tosses in horns and thick harmonies, giving us an album of many layers.
Reminding of us Ryan Adam's "Come Pick Me Up" through his harmonica on "Take What You Need" he sings, "Honey take what you need and get out of here." And adversely, "Every Which Way," speaks sweetly, "I need not know where you come from my darling/ Just that you want to stay."
Sky Of Dresses drops on August 2 but until then you can get your Musikanto folk fix here.
Others Tagged With