Song Premiere: Carlos Forster - "I Walk I Talk"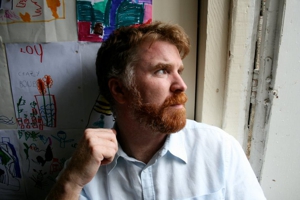 After releasing several records his past band for Stars, frontman Carlos Forster decided to go back to school to study psychoanalytic theory and psychotherapy. He eventually opened his own private practice in San Francisco, but recently found the urge to record once again. With help from old college buddy, M. Ward, Forster has finally finished on his first solo record. On his forthcoming LP Family Trees, he layers his songs with hints of folk flair partially attributed to Ward's roots background.
The album's opener "I Walk I Talk" is a blend of groovy ambiance and reverberant harmonies. Ward's laidback production approach is heard in the whimsical movement of the track. Check out an exclusive preview of his new record in the player below.
Others Tagged With