Video Premiere: The Parson Red Heads - "Seven Years Ago"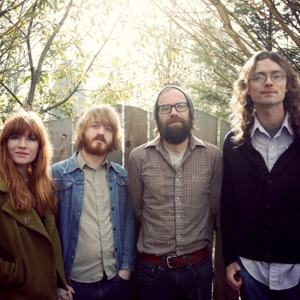 The Parson Red Heads focus on the good old days in their new video for "Seven Years Ago." The beautifully shot short comes with the message that true magnificence can be found in the most uncomplicated moments, be it playing baseball in a back lot or dancing alone in an empty bar. The Portland natives visit old haunts like the Highland Stillhouse and a local barbershop with new perspective in a video that offers reflection on age and the passage of time. The music itself adheres to the same ideologies. It's simplistic and pure with an all too familiar sound to it. The Parson Red Heads play like a group who has been around each other for some time—all of the parts bouncing off each other perfectly and instrumentals interlocking like old friends. In all of its warm, heartfelt nostalgia, there's a lingering hint of loneliness as lead singer Evan Way chants "I tried to walk on / I tried to move along / I tried to sing my song with no one at my side." But "Seven Years Ago" is definitely not a downer, just a good piece of advice from a band who's been there before.
Created by two brothers. Directed and edited by Adam Souza. Shot by Everett Nate Yockey.
Others Tagged With