Song Premiere: Brown Bird - "Thunder and Lightning"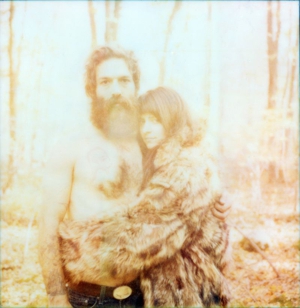 Brown Bird's band members have been reduced to two, but their latest single "Thunder and Lightning" does not lack instruments nor talent. David Lamb and Morganeve Swain bring a sultry beat with a double bass, woodblock and guitar licks that represent pure American folk. It is difficult to argue with the band's press release which states that the album "is better listened to in a room made of wood." The pair "write simply, and the record is eerily sparse at times – a tambourine, a bass drum and the cello often the sole accompaniment to Lamb's… cracked, wood-smoke voice." This foot-stomping single captures a bluegrass, folk sound that so many modern folk musicians are seeking.
The album Salt for Salt drops October 18th, but you can listen to "Thunder and Lightning" below.
Dates:
September
9 – Montpelier, Vt. @ Black Door
10 – Montgomery Center, Vt. @ Snowshoe Lodge
16 – Oneonta, N.Y. @ Oneonta Theatre
17 – Alfred, N.Y. @ Alfred University
22 – Boston, Mass. @ Great Scott
23 – Portland, Maine @ SPACE
26 – Portsmouth, N.H. @ The Red Door
27 – New Haven, Conn. @ The Space*
29 – Brooklyn, N.Y. @ Union Pool
30 – Philadelphia, Pa. @ World Cafe Live*
October
1 – Providence, R.I. @ The Met*
- * = w/ Dark Dark Dark
Others Tagged With