Album Stream: Exitmusic - From Silence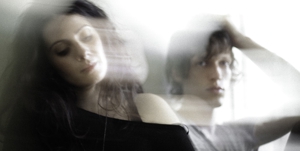 New York City duo Aleksa Palladino and Devon Church have joined together to create Exitmusic. Their music is poignant and atmospheric, sounding more like a score to a dramatic film than your traditional indie duo from NYC. Perhaps Palladino draws from her experiences as an actress on shows like Boardwalk Empire to produce a feeling that most bands can't give you.
After self-releasing a series of songs, the band's debut EP from indie label Secretly Canadian is due out Oct. 4. From Silence is a collection of four songs that showcases Exitmusic's chilling aesthetic as Palladino's vocals ease over the duo's instrumentals.
Stream Exitmusic's From Silence EP in its entirety below.
Others Tagged With