Song Premiere: Joe Henry - "Sticks & Stones"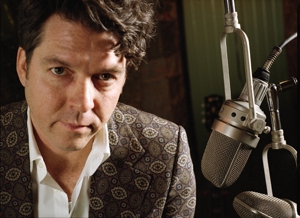 Joe Henry's resume isn't exactly focused, but that's a good thing. The Grammy-winning producer and songwriter has worked with enviable acts like Elvis Costello, The Jayhawks, Solomon Burke, Mavis Staples, Madonna and even Spinal Tap.
Now, with the help of his band of almost 10 years, Henry's releasing his 12th album, Reverie. It's about as eclectic as you'd expect from a guy that's collaborated with so many wide-ranging artists. The album includes songs written in different voices with Henry channeling narrators that include bickering lovers, drug addicts and more.
You can take a listen to "Sticks & Stones" from Reverie below. Reverie has a release date of Oct. 11 on Anti-.
Others Tagged With