Song Premiere: Virgin Forest - "Don't Be Afraid"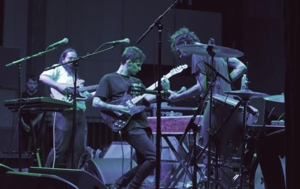 Brooklyn-based Virgin Forest consists of ex-members from Castanets and currently play in Phosphorescent, but they don't let their past or present projects take away from the music they make as a quartet.
They worked long and hard on the road to hone their sound and once they got to the studio to record their upcoming Easy Way Out everything flowed naturally. Virgin Forest's sound is concise and "Don't Be Afraid" is a clear example of the crafty work they have completed. Check out the powerful "Don't Be Afraid" below.
Others Tagged With