Video Premiere: The Elected - "Go For The Throat"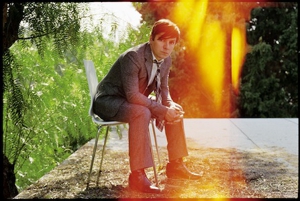 After the official break up of Rilo Kiley and Blake Sennett's retreat from music back in 2010, Sennett focused on filmmaking. But with a push from friend and collaborator Jason Cupp, Sennett started writing songs again and the film was put on hold. The Elected returned in May with their third album, Bury Me In My Rings, release on Vagrant Records earlier this year.
Here we have the music video for "Go For The Throat," with animation done by Noah Dorsey.
Others Tagged With