Album Stream: The Bees - Every Step's A Yes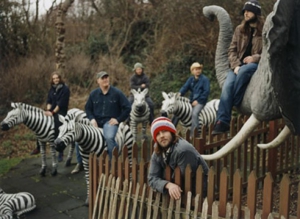 "It's like starting all over again, only now we've got loads of fans and people who love us. And our own studio," The Bees' Aaron Fletcher said about recording their new album, Every Step's A Yes.
The band — who won the Mercury Prize, toured in support of Fleet Foxes and penned a deal with ATO Records — has a new sense of focus after two records that band leader Paul Butler called "exercises in creative writing."
The result of these exercises is Every Step's A Yes, an album filled with direct, emotional tracks that include the simple opener "I Really Need Love," which Butler said has the potential to be the band's biggest track. The album's deluxe U.S. release will feature five new tracks and will hit stores on Nov. 8.
You can take a listen to The Bees' Every Step's A Yes below.
Others Tagged With