Song Premiere: Wooden Wand - "Winter In Kentucky"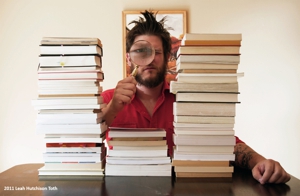 James Jackson Toth has recorded song on top of song under a handful of monikers, but has recently stuck with Wooden Wand. His music pours out of him in a wide array of different genres of folk and he has consistently captured his DIY-attitude and nomadic sense of nature into his lyrics.
His recent single, "Winter In Kentucky," is another stepping stone in his long, hard-working career. It's the first song released off of Briarwood (due out Nov. 22) on Fire Records. It's everything fans have come to expect of Wooden Wand with intricate layers of sound underneath his polished folksy vocals.
Check out "Winter In Kentucky" below.
Others Tagged With