Album Stream: John K. Samson - Provincial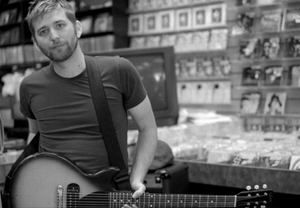 John K. Samson, the frontman of Canadian folk-punk band the Weakerthans, has branched out to write his debut solo record Provincial, due out Jan 24. via Epitaph and Anti-Records. The album contains re-recorded tracks from two previous EPs, but a fresh batch that explores landmarks from Samson's life in Manitoba.
The album's 12 songs are each marked by symbols to show which Manitoba road they are set on—Highway 1, City Route 85, Highway 23, and Provincial Road 222—while the last track, "Taps Reversed" is simply located at "Home."
Samson explores what he knows best, but leaves interpretation open so that anyone can experience the sense of home and travel he sings about on Provincial.
You can listen to Samson's debut full-length below.
Others Tagged With