Album Stream: Ólafur Arnalds - Another Happy Day and Living Room Songs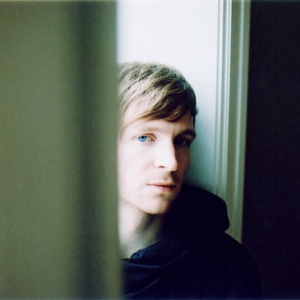 Last October, contemporary Icelandic composer Ólafur Arnalds recorded and released a song per day for an entire week. The project, which became known as Living Room Songs, explores his meticulous composition that combines classical orchestration and modern pop music.
Arnalds' music doesn't necessarily fit into one particular world and he has explored film scores as an outlet for his composition. For the first time ever he was able to compose a score for a U.S. film.
We caught up with the composer to talk about his score for Another Happy Day, his opinion on what genre he falls into and what projects are coming up next.
Paste: Was it easy to make the transition from composing your own music to writing film scores?
Arnalds: Yeah, actually. I think it came very natural to me because my own music is very much like a film score. The approach is a little bit different, but the material I'm producing is very much the same.
Paste: What exactly is your approach to writing a film score?
Arnalds: Usually I would just start with gathering material. It's like writing a normal song, but thinking about [the mood] of the film. After I record the demos I proceed with what fits well with the pacing, the emotions and the theme of the film. Then I'll start writing with the film in front of me.
Paste: Do you prefer writing film scores or your own music?
Arnalds: I don't prefer anything. I like them both.
Paste: Do you have any upcoming projects?
Arnalds: Right now I'm working on a documentary. It's an American made documentary, but it comes from Lithuanian people. It's about the Lithuanian resistance against the Soviets. And I'm also working on my next album as well, which should be out sometime in the fall or next winter.
Paste: How long does one of your projects normally take to complete?
Arnalds: There's no real answer to that. I released seven songs in a week, but this album I'm doing now I've been working on it since April of last year. It varies; it just depends on what I'm trying to achieve and how well it goes. And sometimes I have deadlines.
Paste: How long were you given to compose the Another Happy Day score?
Arnalds: A normal timeline would be two or three months, but for Another Happy Day they gave me two weeks. It was a last minute thing because the film had just gotten into Sundance [in January]. They needed to find a composer and this was already December so they gave me two weeks. It was two weeks of no sleep and a lot of composing. There's two songs on the score that use previously written melodies. But I just had the melody and I didn't have a song so I had to make sure it was the right length for the scene. All of the other songs were written from scratch during those fourteen days. Actually, after I turned in the score and had everything mixed, the filmmakers suddenly decided they wanted to change the music over the end credits. I ended up writing a new song, but we couldn't go back into the studio because we didn't have enough time or budget so I ended up cutting and pasting elements from other songs from the score.
You can listen to both Another Happy Day's score and Living Room Songs below, as well as watch a video of "Near Lights" the latter album below.
Another Happy Day:

Living Room Songs:

Another Happy Day is now available on CD/LP/Download via Erased Tapes here, and Living Room Songs now available on CD/LP/Special Edition/Download via Erased Tapes here.
Others Tagged With