Joe Pug Talks The Great Despiser, Debuts New Track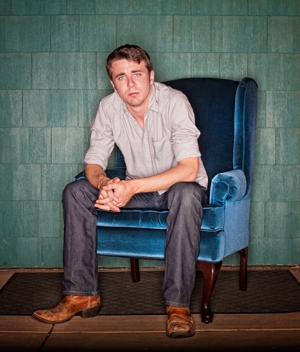 Since 2008, Joe Pug has taken an unorthodox approach to his music career. He sold his first album for free and has pushed his music into unfamiliar territories since, refusing to settle as he honed his work. Along the way, his finite understanding of human nature has allowed him to develop a riveting lyricism and unique songwriting craftsmanship.
Pug has a charming whit about him. He's self-aware about his musicality and is unabashed when it comes to his methods of music making. We caught up with Pug, who shared news about his forthcoming album The Great Despiser. His lead single, "Hymn #76," embodies a balance of detailed storytelling while leaving room for interpretation. It's honest and poised, a fable of life and the reoccurring themes attached to growing older and moving on. Check out our premiere of "Hymn #76" and our interview with Pug below.
Paste: You've said while making your last album you realized how many options there are in the world. How does The Great Despiser express that new understanding?
Joe Pug: I think that an artistic voice is more of an editing voice more than anything else. There's so much that you're able to put on the page or put on a recording that you actually find your sound a lot more by figuring out what not to put there. That's what I started to learn in this process.
Paste: Has that process fortified your sound?
Pug: Oh, of course man. It's getting to make music and learning how to put it together and learning how to heighten the emotional narrative of the songs I spend so much time working on the lyrics of. I think we finally found a home for those songs and those lyrics to live in that is fitting for them, you know. And it's something that for whatever reason I didn't spend too much to thinking about before but I spent a great deal of time thinking about this time.
Paste: For your new single "Hymn #76," the title is reminiscent of your other tracks "Hymn #101" and "Hymn #35". Is the track a continuation?
Pug: I felt that once I finished with that song that it was continuing the narrative that I started with those other two songs, so that's why it's named that even though it sounds a bit different but I think it lives in the same world.
Paste: Who is this 'Great Despiser' referenced in the album's title?
Pug: It comes from one of the songs on the album; the great despiser is what the narrator refers to himself as.
Paste: And you worked with Brian Deck on this record, producer for Iron & Wine, Modest Mouse, etc. How was that experience?
Pug: It was great. I mean, what can I say. It was the first time that I've been involved working with someone who has made an untold number of albums and a lot of albums that have really influenced me. It was just really great. He was a really firm hand in the studio. One thing he was really good at was deciding when it was time to chase the rabbit down the hole and see where it went and when it was a good time to just stop and move on. I think it takes a lot of experience and artistic taste to be able to do that effectively.
Paste: You're about to do a brief UK tour and then head back to the US for nine weeks, are you excited?
Pug: I can't wait, I really can't wait. What we've done with this is I haven't played any of the new songs live even though we've had them for a while now. It's because I wanted the audience to be experiencing them for the first time at the same time I was experiencing them live. I just think that adds a bit more of a spark in the room when that happens. I'm excited to be learning on stage as audiences are coming to these shows.
The Great Despiser will be released April 24 on Lightening Rod Records. Watch the album's video teaser below.
Others Tagged With