Song Premiere: Sun Kil Moon - "Track Number 8"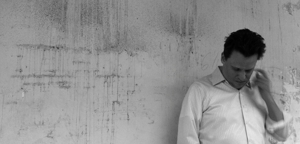 Mark Kozelek is set to release his fifth studio album under the Sun Kil Moon moniker this upcoming May. Among the Leaves is a 17-song melancholic folk album that Kozelek recorded from October 2011 through January of this year in his native San Francisco.
"Track Number 8"—which is really the eleventh track on the album—is a slow burning acoustic song about the pains of songwriting. He stays true to his folk genre and is able to painstakingly reminisce moments from his life.
You can stream the track below and check out the lengthy tracklist for the Among the Leaves as well.
Among The Leaves Tracklist:
1. I Know It's Pathetic But That Was The Greatest Night Of My Life
2. Sunshine In Chicago
3. The Moderately Talented Yet Attractive Young Woman vs. The Exceptionally Talented Yet Not So Attractive Middle Aged Man
4. That Bird Has A Broken Wing
5. Elaine
6. The Winery
7. Young Love
8. Song For Richard Collopy
9. Among The Leaves
10. Red Poison
11. Track Number 8
12. Not Much Rhymes With Everything's Awesome At All Times
13. King Fish
14. Lonely Mountain
15. UK Blues
16. UK Blues 2
17. Black Kite
Others Tagged With