Album Stream: Yukon Blonde - Tiger Talk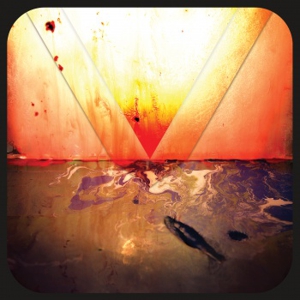 Between their debut and sophomore album, Vancouver indie rockers Yukon Blonde have unearthed an entirely new flavor for their evolving sound.
"Tiger Talk is quite a different album from our self-titled in 2010," the band said said to Paste in an interview. "We put a lot of work into the songwriting, the arranging, the process of recording… wrote songs, scrapped them, wrote them again. We changed parts and sections over and over in the studio until they felt right—a luxury we didn't afford ourselves on the first album (it was recorded live off the floor)."
"The new album allowed us to play around with the songs more. Sonically it is much closer to our live show as well, hopefully better representing the band."
Recently completing a tour with Edward Sharpe and Good Old War, Yukon Blonde will be heading to SXSW next week to play their accessible, warm indie-pop tunes.
Tiger Talk has the energy to give Yukon Blonde that final push it needs into the American spotlight.The tunes on the record are highly inspired. The single "Stairway" is an ode to the '70s in style. With a color-popping, plate-licking and home-cleaning scenes—the track is highlighted the quirky retro vibrations. If you want to hear a personality (we weren't even sure at first if that was possible), you'll get it with these indie rockers.
You can stream Tiger Talk here. Make sure you're in a place that gives you enough room to dance your… tube socks off. Also, check out Yukon Blonde's spring tour dates below.
March
5 – Seattle, Wash. @ Sunset Tavern
13 – 18 – Austin, Texas @ SXSW
22 – Edmonton, Alberta @ Pawn Shop
23 – Saskatoon, Saskatchewan @ Amigos
24 – Winnipeg, Manitoba @ WECC
26 – Minneapolis, Minn. @ Triple Rock
27 – Chicago, Ill. @ Beat Kitchen
28 – London, Ontario @ Call the Office
29 – Guelph, Ontario @ The Vinyl
30 – Montreal, Quebec @ Casa Del Popolo
31 – Kingston, Ontario @ Grad Club
April
2 – Quebec City, Quebec @ Le Cercle
4 – Charlottetown, Prince Edward Island @ Hunters Ale House
5 – Fredericton, New Brunswick @ The Capitol
6 – St. John's, Newfound Land @The Rock House
7 – Halifax, Nova Scotia @ Reflections Cabaret
10 – New York, N.Y. @ Pianos
11 – Philadelphia, Pa. @ Kung Fu Necktie
Others Tagged With